Notifying country

Germany
---
Product category

Protective equipment

Product

Particle filter mask

Name

FFP2 NR AKA C2

Brand

AKA Mask

Batch number

A-003-2022-010322

Type / number of model

AKA C2

Barcode

8682943420163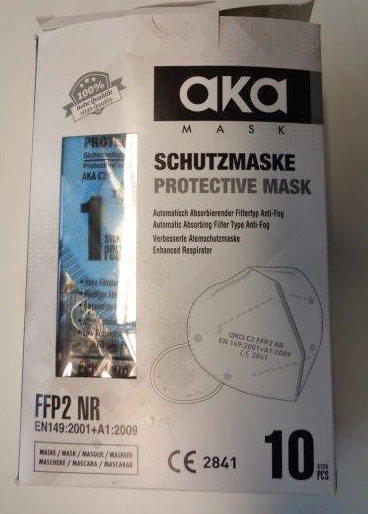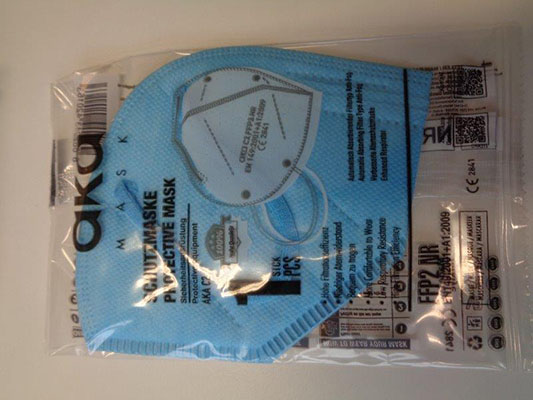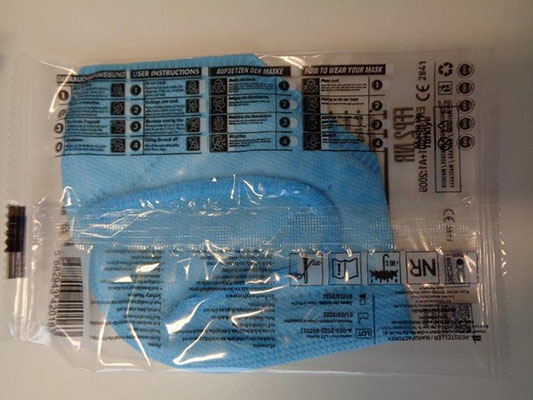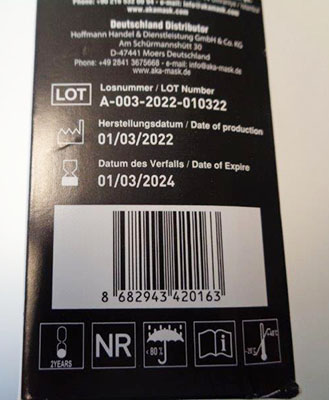 5 Media files
Product description

Light blue FFP2 respiratory protective mask in the shape of a coffee filter. The product is sold online, in particular via Amazon, ASIN B093Y1ZLJZ.

Packaging description

Pack of 10 in cardboard packaging – black-and-white cardboard box.

Country of origin

Türkiye

Risk type

Health risk / other

Risk description

The total filtration capacity of the mask is insufficient (measured values as low as 20%). Consequently, the product does not fulfil the health and safety requirements; thus, even if combined with other recommended measures, it may not properly protect.

Legal provisions (at EU level) and European standards against which the product was tested and did not comply

The product does not comply with the Personal Protective Equipment (PPE) Regulation.
Measures taken by economic operators (Other)

Stop of sales