---
Product category

Protective equipment

Product

Climbing rope

Name

Corde master pro

Brand

Tendon

Batch number

1602596
1602608
1612563
1612569
1613635
1622593
1622915
1622916
1623192
1623257
1626971

Type / number of model

0877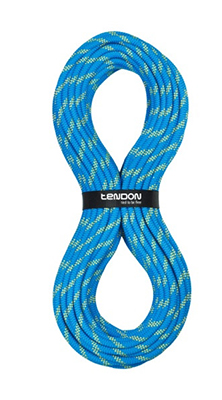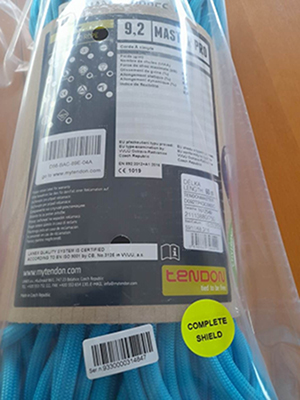 2 Media files
Product description

Dynamic climbing rope, 9.2 mm diameter. Product sold online.

Packaging description

Transparent plastic packaging and cardboard labelling around the rope.

Country of origin

Czechia

Risk type

Injuries

Risk description

The rope breaks too easily. The user may fall and suffer injuries.

Legal provisions (at EU level) and European standards against which the product was tested and did not comply

The product does not comply with the Personal Protective Equipment (PPE) Regulation, nor with the European standard EN 892.
Measures taken by economic operators (Distributor)

Withdrawal of the product from the market

Date of entry into force 12/07/2022
Measures taken by economic operators (Distributor)

Recall of the product from end users

Date of entry into force 10/03/2023
Measures taken by economic operators (Manufacturer)

Recall of the product from end users

Date of entry into force 14/03/2023
Measures taken by economic operators (Manufacturer)

Withdrawal of the product from the market

Date of entry into force 14/03/2023
Recall website