Notifying country

Slovakia
---
Product category

Protective equipment

Product

Bicycle helmet

Name

Bike Helmet HQBC VENTIQO

Brand

VENTIQO

Batch number

03/2020

Type / number of model

P-20C (Q090353L)

Barcode

8586014494162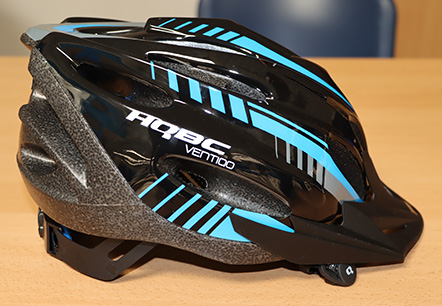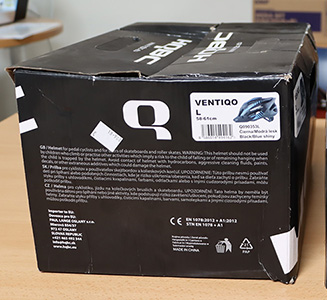 2 Media files
Product description

Black bicycle helmet with blue stripes. The front ventilation holes are covered with a mesh, in the back there is a mechanism for regulating the size. Product sold online.

Packaging description

Black cardboard box with instructions for use.

Country of origin

People's Republic of China

Risk type

Injuries

Risk description

The helmet's fastening system is insufficient. The helmet may slip off the user's head, failing to protect against injuries.

Legal provisions (at EU level) and European standards against which the product was tested and did not comply

The product does not comply with the Personal Protective Equipment Regulation nor with the European standard EN 1078.
Measures taken by economic operators (Manufacturer)

Stop of sales

Date of entry into force 30/03/2023
Measures taken by economic operators (Manufacturer)

Recall of the product from end users

Date of entry into force 30/03/2023
Measures taken by economic operators (Manufacturer)

Warning consumers of the risks

Date of entry into force 30/03/2023